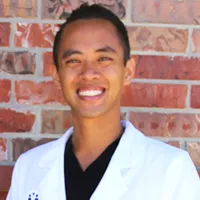 Andrew Nguyen, PA-C

Treats patients at both of our Urgent Care locations
Andrew Nguyen, PA-C graduated from University of Oklahoma with a Bachelor of Science in Health Exercise Science.
He then completed a Masters of Health Science in the Physician Associate Program at the University of Oklahoma Health Science Center, Oklahoma City, Oklahoma in 2015.
PA Nguyen has been certified by the National Commission on the Certification of Physician Assistants (NCCPA) since 2016.
He is a member of the Oklahoma Academy of Physician Assistants. Additionally, he holds certificates in BLS.
Education
University of Oklahoma Bachelor of Science in Health Exercise Science
University of Oklahoma Masters of Health Science in Physician Associate Program
Memberships
Oklahoma Academy of Physician Assistance
Certifications
National Commission of the Certification of Physician Assistants
BLS