Call 911 or Go To The Emergency Room
if you are experiencing any of these issues

Life-threatening conditions
Heart attack
Stroke
Open bone fractures
Severe bleeding
Chest pain of any kind
Head injury
Major trauma
Loss of consciousness
Severe abdominal pain
One-sided weakness/numbness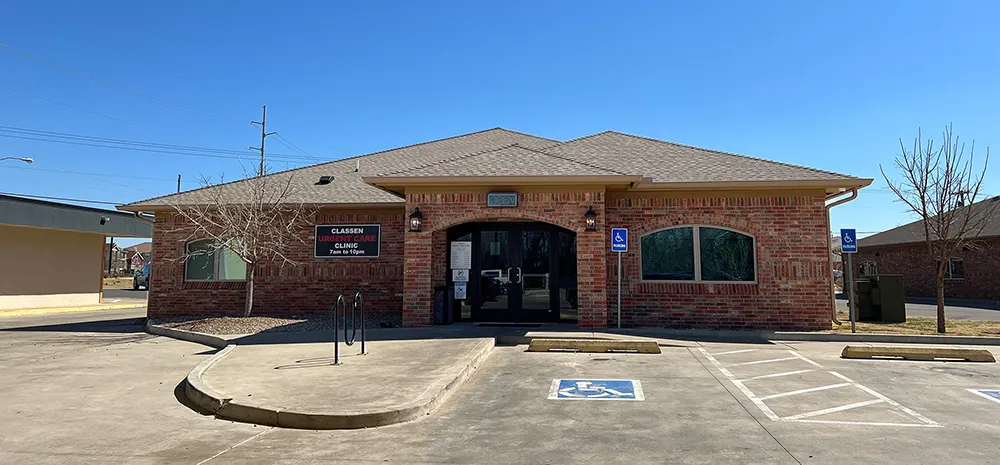 Classen Urgent Care Norman
Classen Urgent Care in Norman, Oklahoma provides urgent care medical services for anyone 3 months old and up.
No appointment is needed.
The list of urgent care and medical services below does not include all of the services we provide.  If you have a special need, you can always text the main number of our clinic to ensure we can help you.
Classen Urgent Care Clinic, Norman
2818 Classen Blvd
Norman, OK 73071
call/TEXT: 405-701-7111